Download the guide and learn more about Performance Classes, Additional Classifications and Product Certification within the CPR framework.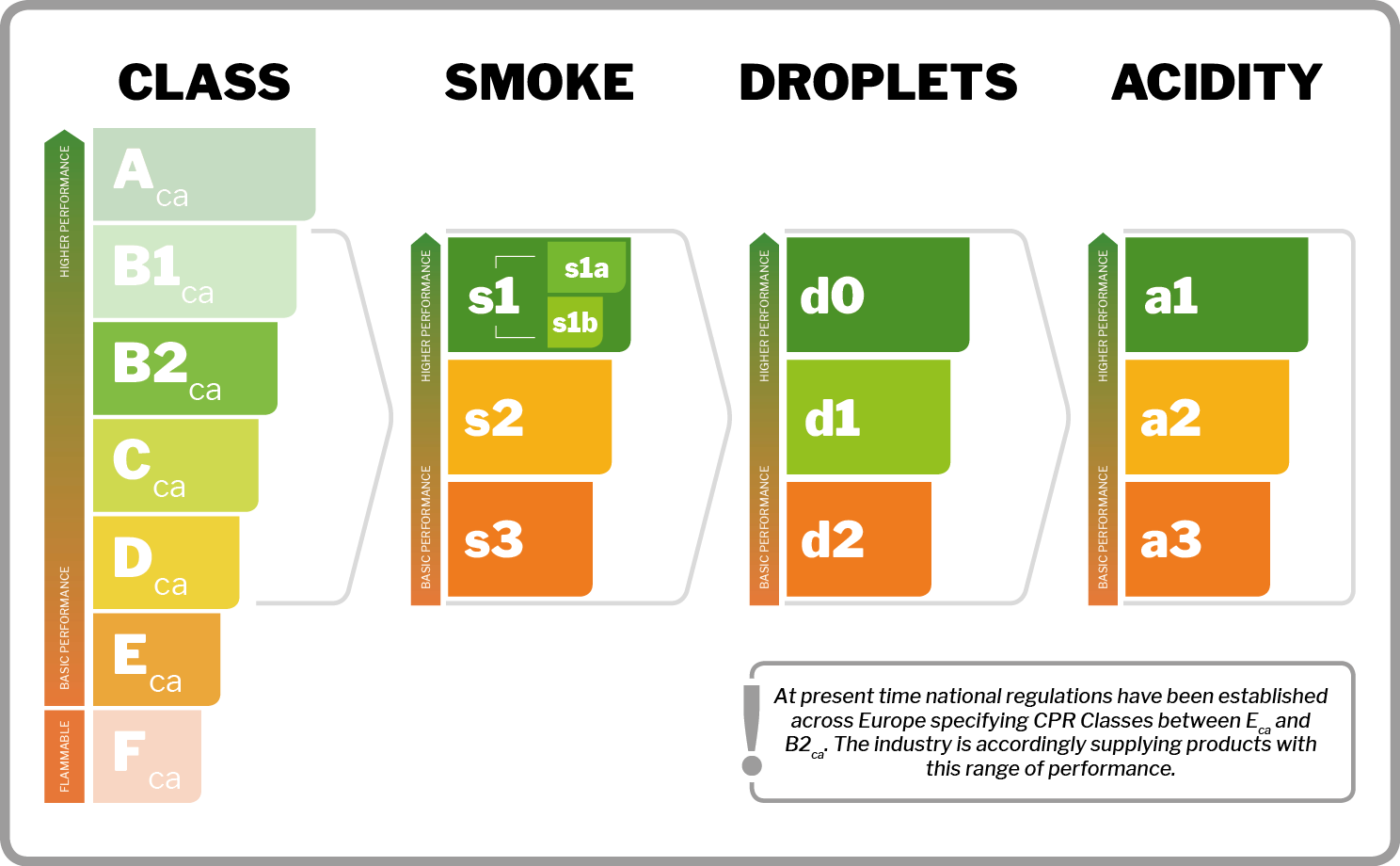 What are The Performance Classes?
Europe, within the framework of the Construction Products Regulation of 2011 (CPR) created new fire protection categories for cables demanding a reassessment of fire Safety in buildings. cables are classified in 7 classes according to their flame spread and heat release.
Additional Classifications
In the CPR framework, three additional classification levels have been established regarding:
The amount of smoke produced
The flaming droplets released by the cable during combustion
The acidity of the smoke
The additional classifications are only applied to cables ranging from B1ca to Dca
Product Certification
Within the terms of the EU-product certification, the certification of reliable products from class Eca onwards, is carried out by Notified Bodies.
The CPR provides various systems. The better the performance (the higher the Class), the stricter the requirements for the manufacturer.